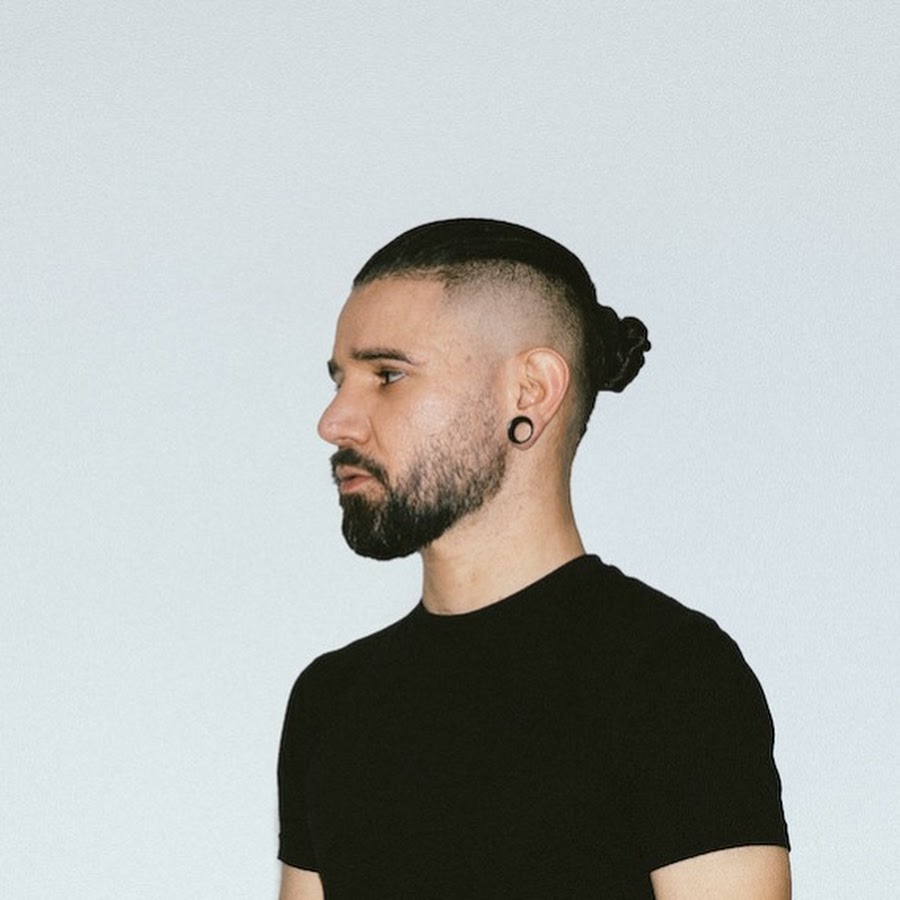 Sonny Moore aka Skrillex is a record producer, DJ, musician, singer and songwriter hailing from Los Angeles who has won 8 Grammy Awards, been named MTV's Electronic Dance Music Artist of the Year, and holds the record for most Grammys won by an electronic artist. He's headlined arenas and festivals globally and graced the covers of magazine heavyweights like Rolling Stone and Wired. His recent travels have led to him collaborating with some of the most forward-thinking and avante garde voices in music such as Fred again.., Four Tet, Bladee, Yung Lean, Missy Elliot, Kid Cudi, Chief Keef, & countless others.
In February of 2023, Skrillex, Fred again.., & Four Tet decided to do a week long New York City takeover leading up to the release of Skrillex's highly anticipated sophomore album Quest For Fire. The trio played a series of surprise pop up raves across the city where tickets and location weren't announced until the day of show. Their first pop up took place on Valentine's Day at Good Room followed by a larger party two days later at Le Poisson Rouge where Skrillex would release Quest For Fire while performing. The trio then played a massive live set in the middle of Times Square for The Lot Radio broadcasted from a school bus turned sound system the following day. Skrillex would wrap up this historical week by announcing an additional surprise pop-up, this time taking place inside New York City's legendary Madison Square Garden with tickets selling out within minutes of the announcement. The event played out as a 5-hour long rave with Skrillex, Fred again.., and Four Tet DJing from the moment doors opened until close. Skrillex shocked fans by dropping an additional surprise album, Don't Get Too Close, in the middle of his performance and bootleg CD copies of the project were given out to attendees at the end of the night. This monumental week of performances and releases was referred to as a "masterclass of album rollout" by Billboard magazine and marked the beginning of a new era in Skrillex's prolific career.
Previous work with Jack Ü, his project with Diplo, had their eponymous album reach #1 on the US Dance charts with the track "Where Are Ü Now" ft Justin Bieber going 4x platinum. Skrillex linked with Bieber again for the 8x platinum "Sorry," which debuted at #1 on the Billboard Hot 100. His label, OWSLA, has launched the careers of some of the most powerful names in electronic music including Marshmello, Zedd, Porter Robinson & Mija. He later worked with friend/cult filmmaker Harmony Korine by scoring his critically acclaimed Spring Breakers movie and composed an original track for Pixar's Wreck It Ralph. He simultaneously penned one of the biggest club hits of the year with A$AP Rocky (Wild For The Night) and dropped his first fashion collaboration with G-Star (it sold out globally in a matter of days). Skrillex took some much needed time off from a never ceasing touring schedule to enjoy some time split between Tokyo and Los Angeles for a creative sabbatical, where his focus was on finishing up a trove of new music.
Following the COVID-19 pandemic, Skrillex started 2023 on a high note by releasing a series of collaborative singles and selling out pop-up performances across the world while sharing his travels with fans through social media. This captivating run quickly garnered the attention and praise from both his fanbase and press alike. With recent releases such as "Rumble" featuring Fred again.. & Flowdan along with "Xena" featuring Nai Barghouti all receiving positive reception, Skrillex's new music continues to highlight why the forward-thinking producer remains on top of his genre. His work with Trippie Redd and PinkPantheress on "Way Back" add to his legacy as a genre expanding musician who is never afraid to work outside of his own lane. Skrillex also dropped his first music video of the year alongside DrainGang CEO Bladee showing off his new look on their collaborative single "Real Spring." He released his sophomore album Quest For Fire on February 17th of 2023 and followed up with an additional surprise album, Don't Get Too Close, on February 18th which he dropped during his sold out performance at MSG alongside Fred again.. and Four Tet. The trio's collaborative track "Baby again..," which became a fan favorite after initially being previewed by Fred again.. during his legendary Boiler Room debut, was officially released on March 17th of 2023 with an accompanying hour long video that was filmed during their pop up rave at MSG. While there is no clear end in sight, one thing that's certain is that Skrillex's new music continues to elevate the landscape of music towards new heights.
Spotify
Instagram
Facebook