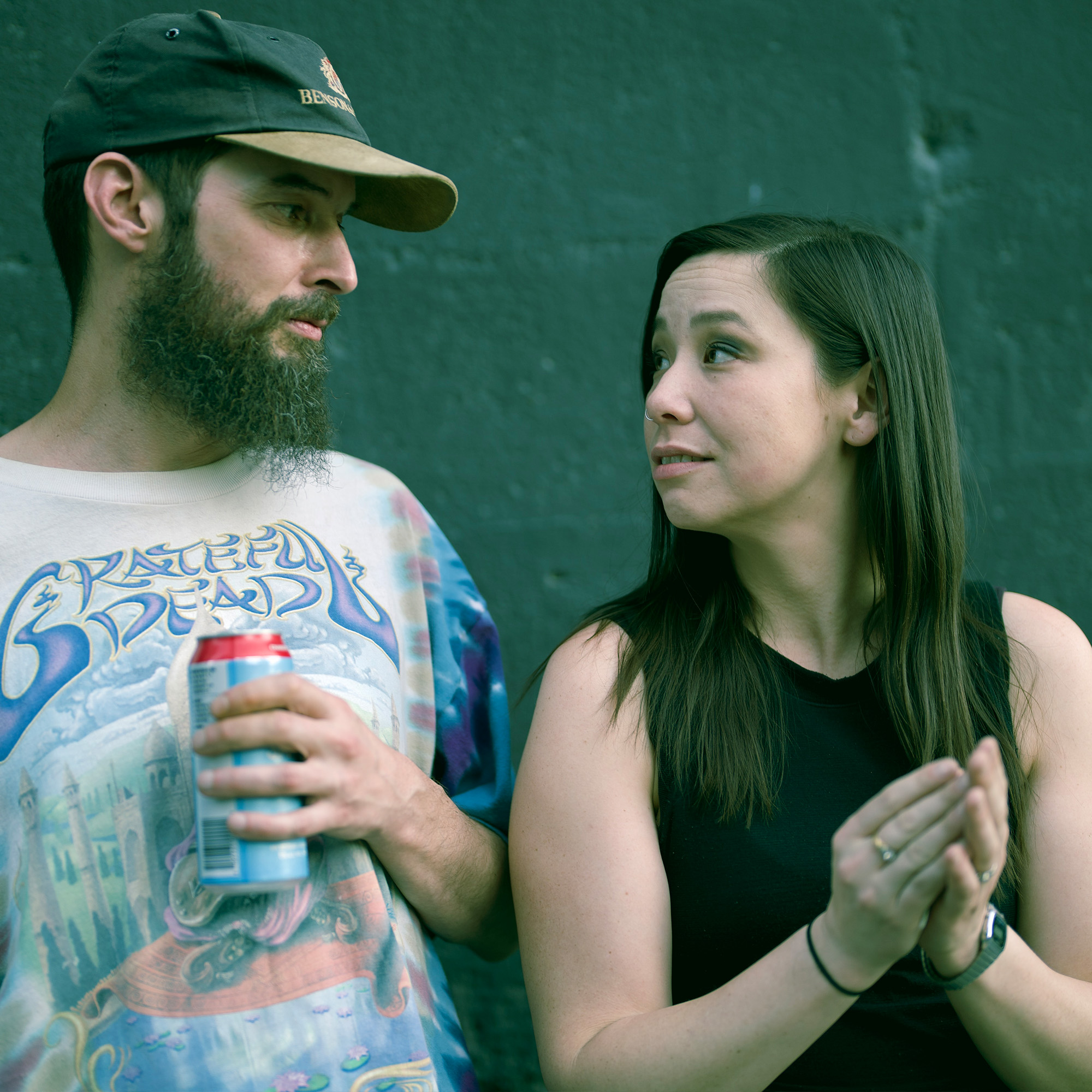 Spotify
Instagram
Facebook
NELSON, BRITISH COLUMBIA – West coast Canadian hip-hop electronic
group (DEFIED) released their first single "Can't Stop". Vocalist JJ ​Watts (Jamie Joong Watts) has paired up with rapper and songwriter Vs. ​(Matthew Richer-Miller) to bring us DEFIED: a music group that layers ​rapping and r&b vocals over electronic beats. Their new single, "Can't ​Stop" combines chill vibes and big club sound with a feel-good beat ​from Prophet (Isaiah Furman).
Vs. is a Kootenay songwriter and rapper that has taken the stage for ​dozens of years at Shambhala Music Festival. Vs. wrote and featured on ​Lyndi Lush's "Drowning" and "Reflections," earning him two consecutive ​Song of the Year titles at the Kootenay Music Awards. Vs. is known ​internationally for his group Cyphanex with which he opened for almost ​every member of the Wutang Clan. JJ Watts is a Toronto transplant to ​BC; her professional background is in touring musical theatre.  JJ
also directs and edits the music videos that are released alongside ​each single. Prophet is fresh on the scene and has immediately become ​an integral producer for this project. 
DEFIED's sound is a head-nodding fusion of hip hop and bass music. ​Their songs are filled with lyrical wordplay and catchy melodies. Vs. ​raps with fluency and attention to the art form, while JJ brings her ​rich melodic tones and unexpected flow.